Priyanka Chopra Details Her Wedding Dress Will Be 'Cute And Comfortable'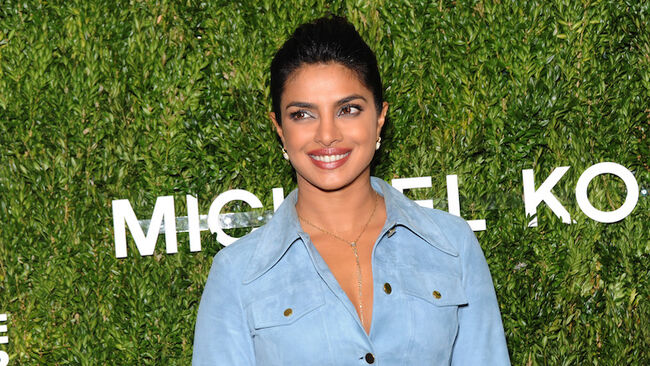 Priyanka Chopra already has a vision for her bridal look.
During her appearance at the God's Love We Deliver, Golden Heart Awards at Spring Studios in New York City Tuesday (October 16), the 36-year-old provided some wedding dress details about her upcoming marriage to Nick Jonas.
"I always believed that anything and everything that I wear, I have to be comfortable and cute," the Quantico alum told Entertainment Tonight at the fashion function. "So it's going to be cute and comfortable."
"Priyanka and Nick are ready to tie the knot sooner than later," a source told ET, adding she's "already been planning the wedding for a couple of months now and is excited to call Nick her husband one day."
The couple, who secretly became engaged on Chopra's birthday (July 18), has yet to announce an official wedding date to the public — though it's possible we'll see Chopra and her husband-to-be walk down the aisle sooner than we know it. As we reported earlier, it's being whispered that the "Anywhere" star will exchange vows with his future wife this November at Umaid Bhawan Palace in Jodhpur, India.
Sources told Bollywood news outlet Filmfare that the lovebirds are eye-balling the royal residence for their destination wedding. "They will have a limited guest list of 200 people with only their close friends and family in attendance," the insider said. The report also implies Chopra's bridal shower will take place in New York City sometime this month.
The actress celebrated her commitment to the 26-year-old in a traditional roka ceremony in Mumbai in August. Days before, Chopra debuted her engagement ring on social media, which features a cushion-cut diamond on a silver band.
Photo: Getty Images